At Ionic Industries we're always looking to improve our range of products. We're happy to announce that we now stock a battery especially tailored to the Braun Oral-B Triumph v1 range of electric toothbrushes, including the v1 4000, 5000 and 9000 series models.
With its offset solder tag it will fit right into the battery holder of your Triumph toothbrush with the negative terminal lined up correctly for soldering to the circuit board.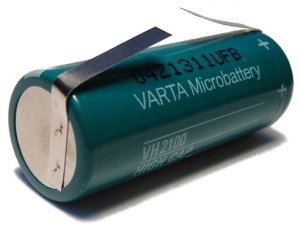 Take a look at the full details of the Braun Triumph v1 replacement battery.