At Ionic Industries we often get asked if we offer a toothbrush repair service for replacing the battery in your electric toothbrush. Although we don't currently offer a toothbrush battery replacement service ourselves we are always interested to hear about businesses both in the UK and around the world that offer this service.
We're keeping a list of businesses (see below) that offer a toothbrush battery replacement service and who can repair your toothbrush for you. This includes Braun Oral-B, Philips Sonicare, Colgate Omron and other toothbrush models. If you find a good repair business (or are one) then please let us know and we can add it to the list below. We're interested in repair shops that you can visit and drop off your toothbrush for a battery replacement, as well as mail-in businesses where you can send your electric toothbrush through the post, they repair it and send it back to you.
We know that customers of ours have bought their new battery from us and then taken the toothbrush and battery to a local repair shop to have the repair carried out. Customers have used their local television repair shops as well as phone repair and domestic appliance repair shops, so let us know your tips and experiences in the comments section below. If you want to put a website link in your comment please remove the letters "http" otherwise it will be automatically deleted as spam. Alternatively, email us. We look forward to hearing from you!
Also, do see if there is a Repair Cafe local to you. These volunteer-run cafes take place all over the UK, USA and around the globe. They are a great way to access the skills, tools and knowledge to get your toothbrush repaired and running again.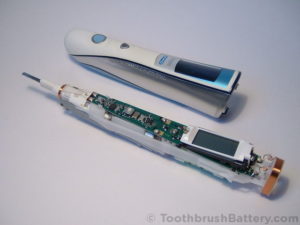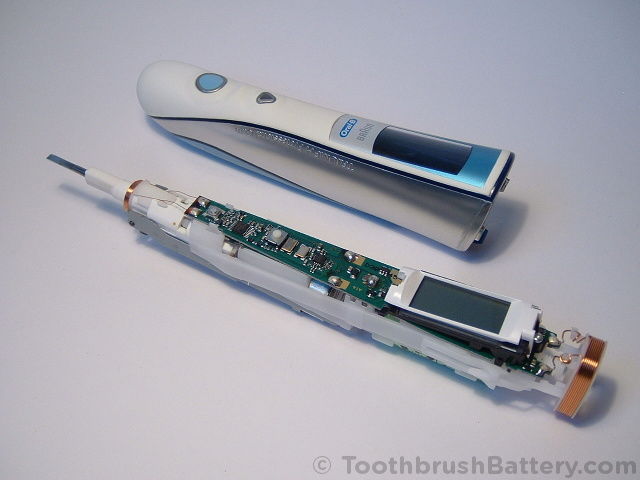 The toothbrush battery replacement services listed below have not been checked or endorsed by Ionic Industries, so please contact them directly and assess their suitability for yourself before using the service. Some toothbrush repair services will require that you purchase the new battery from us first, then send or take both the battery and your toothbrush to them.
Electric Toothbrush Repair Services – UK
We Love Laptops
Travers Street
Horwich
Bolton
BL6 6EQ
http://welovelaptops.net
Tel: 0161 888 1232
Email:
---
Square Repair
Longcroft House
2-8 Victoria Avenue
London
EC2M 4NS
https://squarerepair.co.uk/
Tel: 0203 206 1627
Email: hello@squarerepair.co.uk
---
K.J. Toothbrush Repairs
Stroud
Gloucestershire
Mail-in service via eBay
All Braun Oral-B models and many Sonicare models repaired
See full model list on the eBay listing
---
UK Repair Cafes
Find your local Repair Cafe here
Electric Toothbrush Repair Services – International
K.J. Toothbrush Repairs
Postal Service operated from UK via eBay
All Braun Oral-B models and many Sonicare models repaired
See full model list on the eBay listing
---
Repair Cafes
Find your local Repair Cafe here