Description
This is a replacement shaft connector block to fit various Philips Sonicare toothbrushes which have a flat seal around the metal shaft that attaches to the removable brush head.
The connector block can be used to upgrade older toothbrushes that have a taller rubber seal and plastic collar covering the seal to give a cleaner look to your toothbrush.
This shaft and seal assembly will not fit Sonicare toothbrushes that have the copper wires looped around the connector block for sensing the presence of 'smart' brush heads. This is due to a slightly different design of the white plastic section. See our Shaft Connector Block With Wires for these toothbrushes or swap your white plastic section with wires onto this connector block.
This part fits most Sonicare brushes with an HX number starting HX6 or HX9, with the following exceptions.

It is not compatible with the following toothbrushes:
HX3100 series (incompatible)
HX3200 series (incompatible)
HX6200 series (incompatible)
HX6400 series (incompatible)
HX6600 series (incompatible)
HX6800 series (incompatible)
HX9600 series (incompatible)
HX9900 series (incompatible)
To identify your Sonicare model check the bottom of your toothbrush handle for the HX number. This HX number is made up of the letters 'HX' followed by 4 digits, for example HX9340 as shown in the photo below, which is part of the HX9300 series.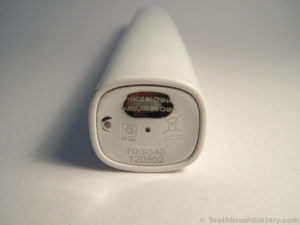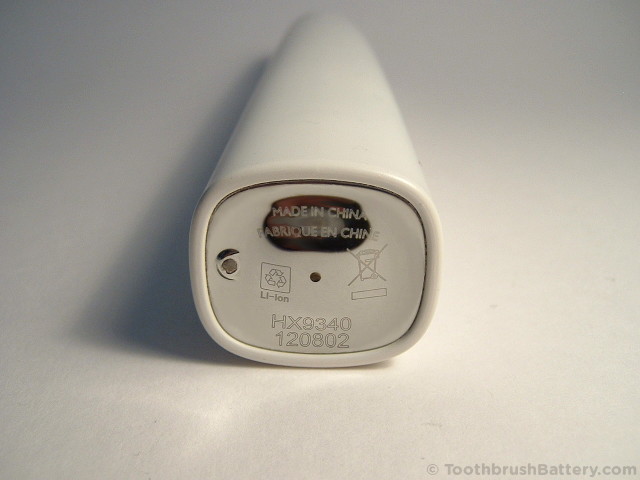 You will need to slide the internal workings of your toothbrush out of the handle casing to fit your new shaft connector block. See our list of toothbrush repair guides for Sonicare models similar to yours.
Always store your toothbrush on its back or side with the head removed between uses. This is to prevent water from seeping down the shaft and past the seals. For more on how to extend the life of your brush see our electric toothbrush care tips page.